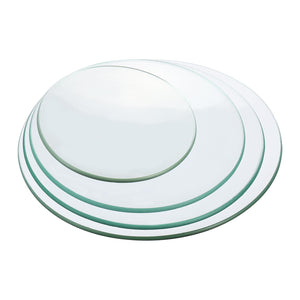 Description:
Material: Mineral glass
25mm-35mm diameter mineral watch crystal 1.50 mm thick flat watch glass.
Please ensure you are having the exact size before buying through precision measurement(caliper).
Diameter: 25mm -35mm(there might be ±0.05mm difference), thickness approx. 1.50 mm.
These crystals are made to replace the watch crystals for wristwatch or pocket watch.
Specification:
Features: durable, anti-scratch, high transparency.

Package Includes:
2 Pieces Watch Mineral Glass